Energy & Sustainability Washington Update — June 2023
Bipartisan Infrastructure Law & Inflation Reduction Act Opportunities
Curious about federal clean energy opportunities for your organization? Our Energy Funding Matrix serves as a resource for identifying potential opportunities to leverage federal dollars in your clean and renewable energy efforts. We update the matrix on a biweekly basis and welcome any inquiries about how the Bipartisan Infrastructure Law and Inflation Reduction Act, along with other relevant federal opportunities, may impact your business or organization.  
In May, the U.S. Department of Energy (DOE) announced the following clean energy infrastructure program and funding opportunities:
Bipartisan Debt Ceiling Compromise & Impact on the Energy Sector
With just days to spare before a first-ever default by the U.S. government, President Biden and Speaker McCarthy (D-CA) announced a compromise debt ceiling and budget bill titled the Fiscal Responsibility Act (FRA). The agreement does not impact the Bipartisan Infrastructure Law, the CHIPS and Science Act, or key parts of the Inflation Reduction Act, including clean energy. In addition to a two-year debt limit suspension (through January 1, 2025) and a two-year federal spending deal, the FRA includes certain policy provisions, including many of the key provisions from the Building U.S. Infrastructure through Limited Delays and Efficient Reviews (BUILDER) Act, which was passed in the House of Representatives as a part of H.R. 1, the Lower Energy Costs Act. Specifically, the bill makes changes to the National Environmental Policy Act (NEPA), including:
Implementing the One Federal Decision framework for all projects that must undergo NEPA review, facilitating the designation of a lead agency to set a permitting schedule, and utilization of a single document for environmental reviews involving multiple agencies.
Setting 150-page limits for environmental impact statements (300 pages if the project is of extraordinary complexity) and 75-page limits for environmental assessments. 
Setting time limits of one year for environmental assessments and two years for environmental impact statements and providing a right of action to project applicants if the agency does not adhere to these deadlines. 
Permitting project sponsors to assist agencies in conducting environmental reviews to help speed up the process. 
Allowing agencies to adopt categorical exclusions utilized by other agencies through a streamlined process.
Clarifying the definition of a "major federal action" under NEPA, including a list of actions that do not qualify as a "major federal action."
Directing the Council on Environmental Quality to conduct a study on modernizing the NEPA process by utilizing digital technologies to create an online portal to streamline communications and data sharing between agencies and project applicants.
According to a White House official, "These changes will help us build more quickly and responsibly; build more solar, build more wind, EV chargers, transmission, and the other infrastructure we need to secure a clean energy economy." It is expected that the permitting changes in the FRA will help achieve President Biden's goal of net-zero emissions by 2050.
The FRA is expected to pass on a bipartisan basis in both the House and Senate and be signed into law by President Biden before the Treasury Department's default deadline of June 5.
GSA Interim Inflation Reduction Act Pilot of Low Embodied Carbon Materials Requirements
The U.S. General Services Administration on May 16 announced a pilot of new requirements calling for the procurement of construction materials with substantially lower embodied carbon for GSA projects funded by the Inflation Reduction Act. The requirements were developed with market insights gathered from domestic manufacturers, local suppliers, small businesses, and environmental and labor groups. The Pilot Program consists of 11 new construction projects, land port of entry projects, limited scope modernization projects, and paving projects.
Energy Emergency Leadership Act Advances Out of Committee
The bipartisan Energy Emergency Leadership Act (H.R. 3277), introduced by Reps. Tim Walberg (R-MI) and Lisa Blunt Rochester (D-DE), was unanimously advanced by the House Committee on Energy & Commerce on May 24. The bill would amend the Department of Energy Organization Act to require the Secretary of the Department of Energy to assign energy emergency and energy security functions to an assistant secretary, including responsibilities concerning infrastructure and cybersecurity. The bill was approved in a bipartisan vote by the House of Representatives in the previous Congress but was not advanced in the Senate.
CLEAR Act Would Reduce Emissions from Refineries
Rep. Lizzie Fletcher (D-TX) on May 10 reintroduced the Carbon Limiting Emissions At Refineries (CLEAR) Act (H.R. 3182) to support the research and development of projects that reduce greenhouse gas emissions in the downstream energy sector. The CLEAR Act authorizes a $200 million program at the DOE to provide grants for demonstration projects in promising technologies, such as carbon capture, advanced catalysts, energy reduction, hydrogen firing, and electrification of heat and steam generation, which will help reduce emissions and lower carbon intensity at refineries. The bill was first introduced in the 117th Congress.
Content Publishers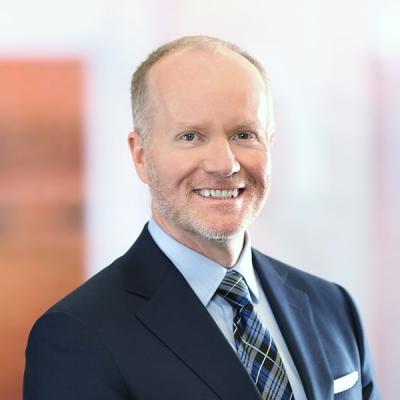 Senior Director of Government Relations
R. Neal Martin is a Senior Director of Government Relations at ML Strategies. He focuses on transportation, infrastructure, clean energy, trade, and federal appropriations, leveraging his many years of experience in government and government relations.