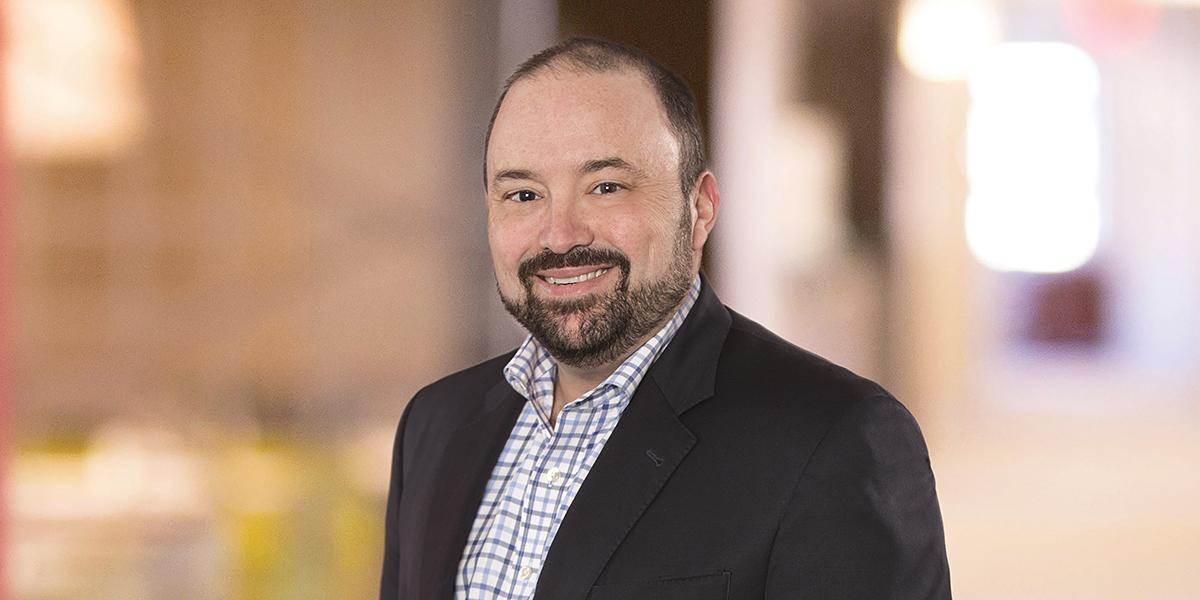 Christopher E. Jeffers, PhD
Senior Vice President of Life Sciences
+1.202.434.7321
Chris is a 25+ year veteran of healthcare and biotech. Chris began his career running clinical laboratories for the U.S. Air Force and civilian hospitals in the early 90's. Since then, he has held various roles, including CEO, General Counsel, Vice President of Drug Discovery, Investor, Managing Director and has served as outside counsel to hundreds of life science companies ranging from big pharma to individual inventors. Prior to joining Mintz and ML Strategies, Chris was an intellectual property litigator where he specialized in representing life science companies in complex intellectual property litigation, including ANDA litigation.
Chris was the co-founder of FirstStage Bioventures, Seguro Surgical, EncephRx, Hibiscus BioVentures, Orchid BioAdvisory, Hibiscus Capital Management and Camden Pharmaceuticals, and was the General Counsel and V.P. of Drug Discovery at Alba Therapeutics. Chris has also served as outside General Counsel to numerous biotech companies including Viela Bio and NexImmune.
In 2017, Chris worked with the Barer family to form Barer and Son Capital, and currently acts as Co-Managing Director of Hibiscus Capital Management, which is the management company for Barer and Son Capital. Until 2020, Chris was a partner in the Washington, DC office of Mintz, where he led a multidisciplinary team specializing in representing biotech and pharma companies in complex corporate, intellectual property, financing and commercial transactions as well as general business advising.  In 2020, Chris transitioned to ML Strategies as the Senior Vice President of Life Sciences, where he leads ML Strategies' Life Science consulting practice.
He also currently holds adjunct faculty appointments in the School of Business and Whiting School of Engineering at Johns Hopkins University where he teaches courses on entrepreneurship, intellectual property and medical device development.  Chris received his Ph.D. training in Biochemistry and Biophysics at Rice University and the University of Houston, where he was a National Institutes of Health Predoctoral Fellow. Chris was an NIH Postdoctoral Fellow at The Johns Hopkins University School of Medicine, where he studied the structure of the Cystic Fibrosis Transmembrane Conductance Receptor (CFTR). He obtained his law degree from Georgetown University.
*Note that Dr. Jeffers is not acting as a lawyer in any capacity in his role as Senior Vice President of Life Sciences, as such, no conversations with Dr. Jeffers are privileged, and Dr. Jeffers will not give legal advice through any interaction with ML Strategies, Hibiscus BioVentures or any affiliated company.
Education
Georgetown University (JD)
University of Houston (PhD, Biochemistry and Biophysics)
Texas A & M University - Corpus Christi (BS, Biology)
Community College of the Air Force (ABP, Clinical Laboratory Sciences)
Recognition & Awards
IAM Patent 1000 World's Leading Patent Practitioners (2016)
Involvement
Member, American Bar Association
Member, American Intellectual Property Law Association
Member, Licensing Executives Society
Member, Maryland Bar Association